O Henry (1862-1910)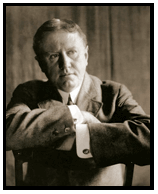 O. Henry is the pen name of William Sydney Porter. O. Henry's short stories are known for their witty narration, wordplay, warm characterization and clever surprise endings.
O. Henry's work is wide-ranging, and his characters can be found roaming the cattle-lands of Texas, exploring the art of the con-man, or investigating the tensions of class and wealth in turn-of-the-century New York. He had a distinctive hand for isolating some element of society and describing it with an incredible grace of language.
Among O. Henry's most famous stories are "The Gift of the Magi", "The Ransom of Red Chief", "The Cop and the Anthem", "A Retrieved Reformation", and "The Duplicity of Hargraves".