Clement Clarke Moore (1779-1863)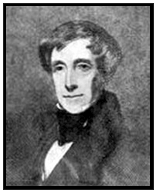 Clement Clarke Moore is best known as the author of the popular poem Twas the Night Before Christmas.
Clement Clarke Moore was most famous in his own day as a professor of Oriental and Greek literature at Columbia University. At General Theological Seminary he compiled a two volume Hebrew dictionary.
He was the only son of Benjamin Moore, a president of Columbia College and bishop of the Episcopal Diocese of New York, and his wife Charity Clarke. Clement Clarke Moore was a graduate of Columbia College, where he earned both his B.A. and his M.A.. In 1821 he was made professor of Biblical learning in the General Theological Seminary in New York, a post that he held until 1850. The ground on which the seminary now stands was his gift.